Press Release – For Immediate Release     
September 4, 2017
Payroll Specialties Inc., and Holloway Human Resources are teaming up to offer more versatile and comprehensive payroll and Human Resource services and solutions for their clients.
Monte Bischoff, President of Payroll Specialties Inc. said, "Our clients are continually seeking solutions to the increasing amounts of human resources issues facing businesses today, in addition to payroll, time & attendance, and sick leave administration.  Fred Holloway of Holloway Human Resources provides those solutions."
Bischoff went on to say "This collaboration of payroll and HR into a one-stop model will ensure our clients have quick and consistent access to experts who are trained to help them resolve questions about HR legal compliance and making sound employee relations decisions, in addition to providing real-time expertise for dealing with recruiting, hiring, & retention challenges and getting the most from your top performing employees.  Our roles as solution providers for business owners is to make their jobs easier, which then allows them to refocus their efforts on growing their business.  This alliance positions us to better offer that for them. "
"Payroll, time & attendance, sick leave administration, recordkeeping and workers' compensation challenges are all critical yet time consuming tasks for businesses.  Forming a close relationship with Payroll Specialties Inc. provides our clients with easy access to personalized solutions for addressing, standardizing and simplifying multiple workplace issues.  It's a perfect fit and it makes sense for us to collaboratively deliver our services, as HR and payroll are so closely connected and yet distinctly separate from each other.  This is an exciting new direction for us, and will ultimately lead us into other new and exciting opportunities to expand our menu of client services in the months ahead" says Fred Holloway, President of Holloway Human Resources.
About Payroll Specialties Inc. – Payroll Specialties Inc. provides comprehensive payroll, payroll tax, time and attendance, pay as you go workers compensation and employee background checks. Clients range from restaurateurs to construction professionals and accountants to large complex medical practices.  Whether you employ someone in your home or run a multi-state business with several hundred employees, Payroll Specialties Inc. delivers appropriate and adaptable payroll solutions that are accurate, reliable and on time.
About Holloway Human Resources – Holloway Human Resources specializes in advising and guiding business owners through the ever-changing maze of HR compliance issues and employee relations challenges, building systems and processes that drive measurable results in safe, productive and purpose-focused workplaces, and navigating the constantly evolving organizational and retention dynamics facing small and mid-sized businesses.  With over 30 years of senior level HR & leadership expertise, southern Oregon based Holloway HR Solutions has worked with hundreds of companies throughout the U.S. and internationally since its launch in 2002.
To schedule a no cost 30 minute consultation contact Holloway Human Resources or Payroll Specialties Inc., and visit their websites to start receiving Updates to help you stay informed and current with the latest changes to payroll and HR related laws, compliance issues and organizational best practices.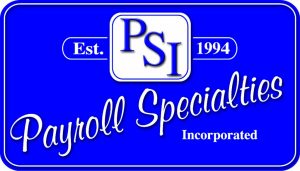 Payroll Specialties Inc.
2021 Commerce Dr. #100
Medford, OR 97504
541-772-0100
www.payrollspecialties.com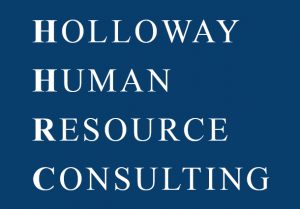 Holloway Human Resources
1750 Delta Waters Rd, Suite 102-177
Medford, OR 97504
541-941-1821
www.hhrconsulting.com
2017 Holloway HR Consulting