Because it's important you know who you are working with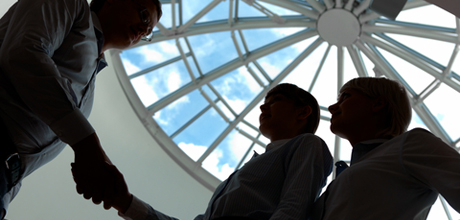 Fred Holloway, MSIR, SPHR is president of Holloway Human Resource & Management Consulting based in Medford, Oregon. We offer comprehensive HR and management solutions to small and mid-sized companies, provide an affordable alternative to in-house HR expertise, and furnish support and guidance to existing HR departments. Our focus is working with clients to find the best, most cost-effective and easy to use solutions that contribute to improved performance in critical human resource and management areas.
Fred has over 30 years of HR and management expertise and has held a variety of management positions throughout his career in organizations ranging from start-ups to serving several years on the executive management team of a Fortune 500 division as Vice President of Human Resources for Global Operations. He coaches management teams and has served as Interim CEO for clients in transition and has consulted with and provided management guidance and solutions for over 80 companies since starting his consultancy in 2002.
His experience covers the full range of Human Resource and management expertise, which includes establishing HR functions and best practices, ensuring legal compliance and sound employee relations practices, multi-state and international Human Resources, acquisition integrations, business relocations and consolidations, organizational development and performance management, supporting and guiding evolving businesses, succession planning, strategic HR planning, management coaching as well as many others.
Fred serves on the Board of Directors of the Rogue Valley Workforce Development Council and the Rogue Valley chapter of the Society for Human Resource Management (SHRM). He teaches business and management courses and workshops for Rogue Community College, Southern Oregon University, the Oregon Employers Council and the SOU and RCC Business Development Centers. Fred holds a B.S. in Economics, an M.S. in Industrial and Labor Relations, and has attained certification as a Senior Professional in Human Resources (SPHR).
We owe our success almost exclusively to client and colleague referrals and ongoing client relationships.
Holloway Human Resource Consulting
Workforce Excellence… Simplified